Christmas Dinner-To-Go
Note: The submission deadline of 11:59pm Fri. Dec. 21st has passed and Christmas Dinner-To-Go orders are closed.
Christmas Dinner-To-Go lets you enjoy Chef Tim Creehan's cuisine at home for the holidays. Deck your dinner plates with juicy Prime Rib and scrumptious Fried Turkey along with traditional side items and desserts.
Explore the options below or return to the Shop.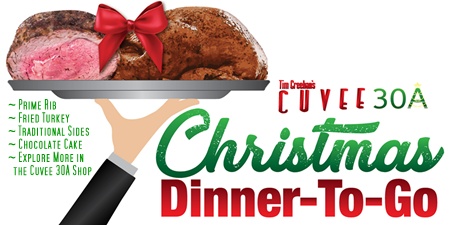 Showing all 9 results